NEW STAR RISING, Book 2, The Indigo Reports, is Now Out!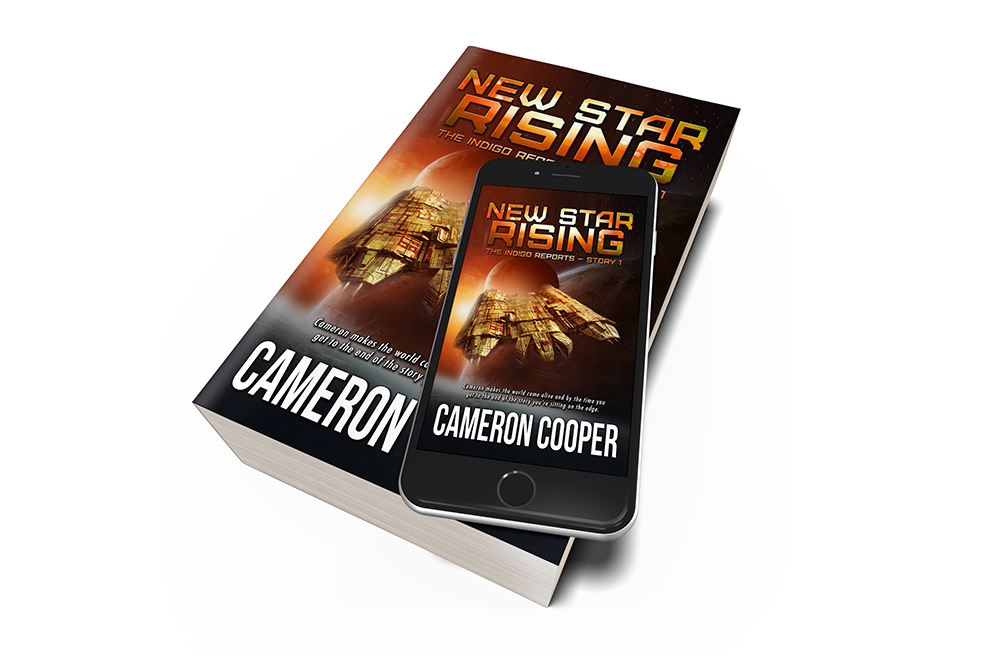 New Star Rising has been released on Amazon. If you're a Kindle Unlimited reader, you can now download your copy, too.
While this series is working it's way through the release schedule, I'm rapidly building a new world and series. I can't tell you anything about it yet, except that it will be space opera, with an epic scale and some really cool spaceships.
I'll let you know more from time to time as the series builds. I'm thinking it will be a seven book series right now, with a story arc that covers the whole seven books.
Here's the buzz about New Sar Rising:
Be careful what you ask an android to do…
Bellona Cardenas Scordina de Deluca, daughter of the primary Cardenas family, went missing ten years ago. Reynard Cardenas, Bellona's father and head of the family, receives anonymous, unsubstantiated news that she has been found. He sends the most disposable person in the family to investigate—Sang, the family android.
Sang's investigation trips off chain reactions which shift the generations-old luke-warm war between Erium and Karassia into a galaxy-wide conflagration which will engulf the known worlds, including the neutral, fiercely independent free states…unless a hero can be found who will fight to hold the line against the two colossal forces.
New Star Rising is the first book in the Indigo Reports science fiction series by award-winning SF author Cameron Cooper.
The Indigo Reports series:
0.5 Flying Blind
1.0 New Star Rising
1.1 But Now I See
2.0 Suns Eclipsed
3.0 Worlds Beyond
Space Opera Science Fiction Novel
__
Praise for New Star Rising:

You won't be disappointed if you're looking for a journey into a never-explored futuristic world before.
It is not a novel that can be skimmed through. Take your time and enjoy the new world that is presented to you.
This novel is fascinating for its rich and complex story line set on multiple planets/worlds.
What an amazing book from start to finish.
What is there not to like? I found myself digging into this book and disappointed at the end of it because I wanted more now rather than having to wait for the next book.
A complex story line that draws you in then keeps you engaged. Nothing formulaic.
Well thought out story. The science fiction components are consistent.
Science fiction with real science! LaGrange points – I am so giddy.
Roller coaster of a story following fabulous characters who move through varying planet and spacecraft environments whilst always dealing with a war that's not a war!
Waring enemies setting each other up to eliminate another enemy. Throw in a "neutral" entity that does lots of dirty work and this book has all the makings for a great series.
---
---
Cheers,