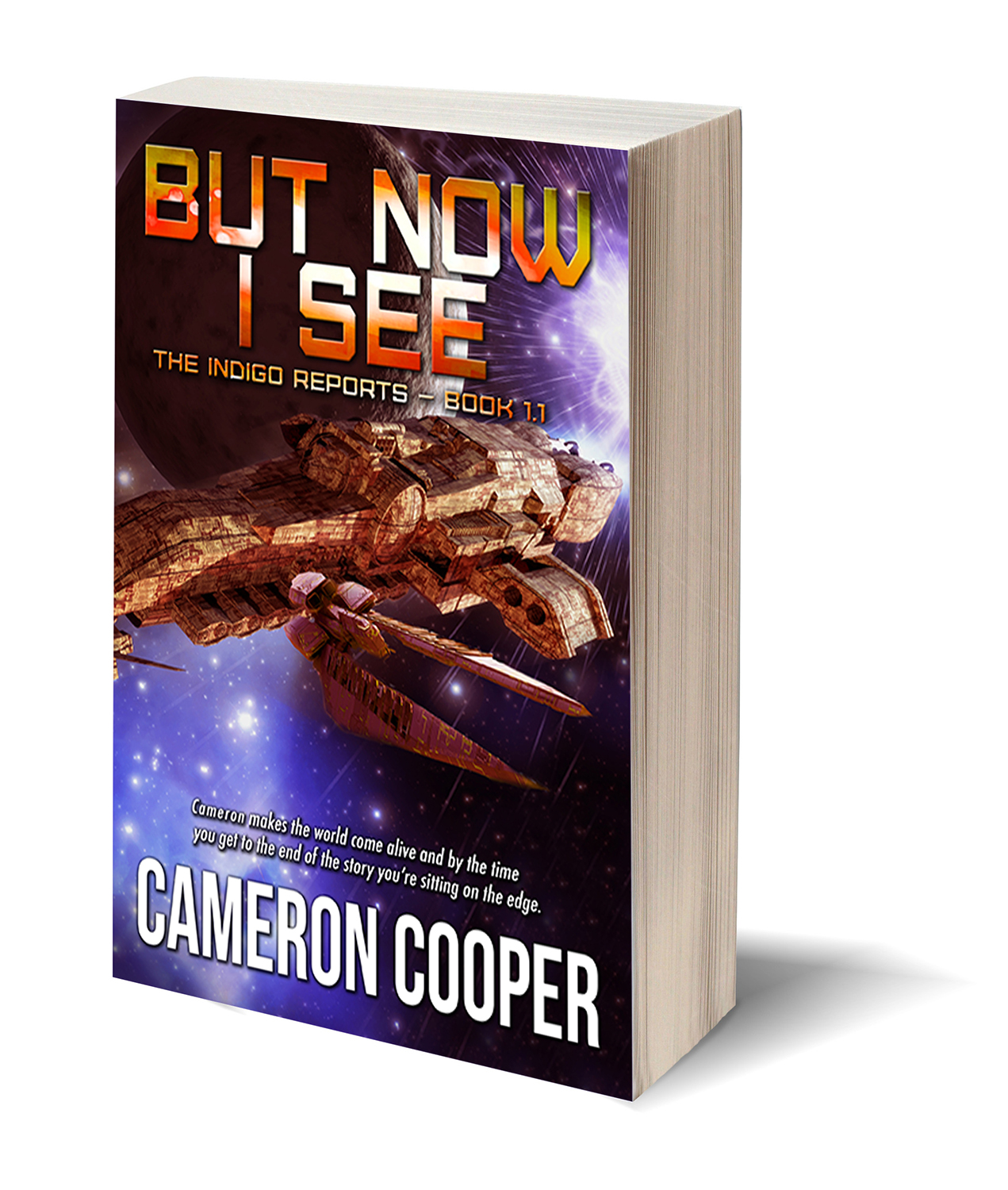 Click here to read an excerpt
Excitement PLUS! – we are immediately drawn into a high drama situation with some very interesting characters.
It's wonderful to read the conclusion of this little story: the great importance of the family for all humans, whether they live on Earth or in another dimension.
This is a fast paced short story which sets the stage for Bellona's future exploits. Definitely worth the read. This is a great series.
RELEASED NOVEMBER 13, 2019,
AMAZON KINDLE UNLIMITED
(FOR NOW)
A lethal cat and mouse game.
To pay off a long-standing debt, Tatiana Wang, captain of the freeship Hathaway, takes aboard a politically high-risk passenger. When the Hathaway is caught by the Karassian military's flagship, led by the biocomp captain Yishmeray, "high risk" becomes "deadly."
The But Now I See novelette is part of the Indigo Reports space opera series by award-winning SF author Cameron Cooper.
The Indigo Reports series:
0.5 Flying Blind
1.0 New Star Rising
1.1 But Now I See
2.0 Suns Eclipsed
3.0 Worlds Beyond
Space Opera Science Fiction Story