#1 in Space Opera!! And 20% off All Books at SRP
Some brilliant news: New Star Rising, book 1 of The Indigo Reports series, has hit #1 in Space Opera on Amazon.ca and Kobo books. It reached #4 on Amazon.com, too.
​It's rather humbling to see my book ranking above Dune!!
​
And on Amazon.ca:
​​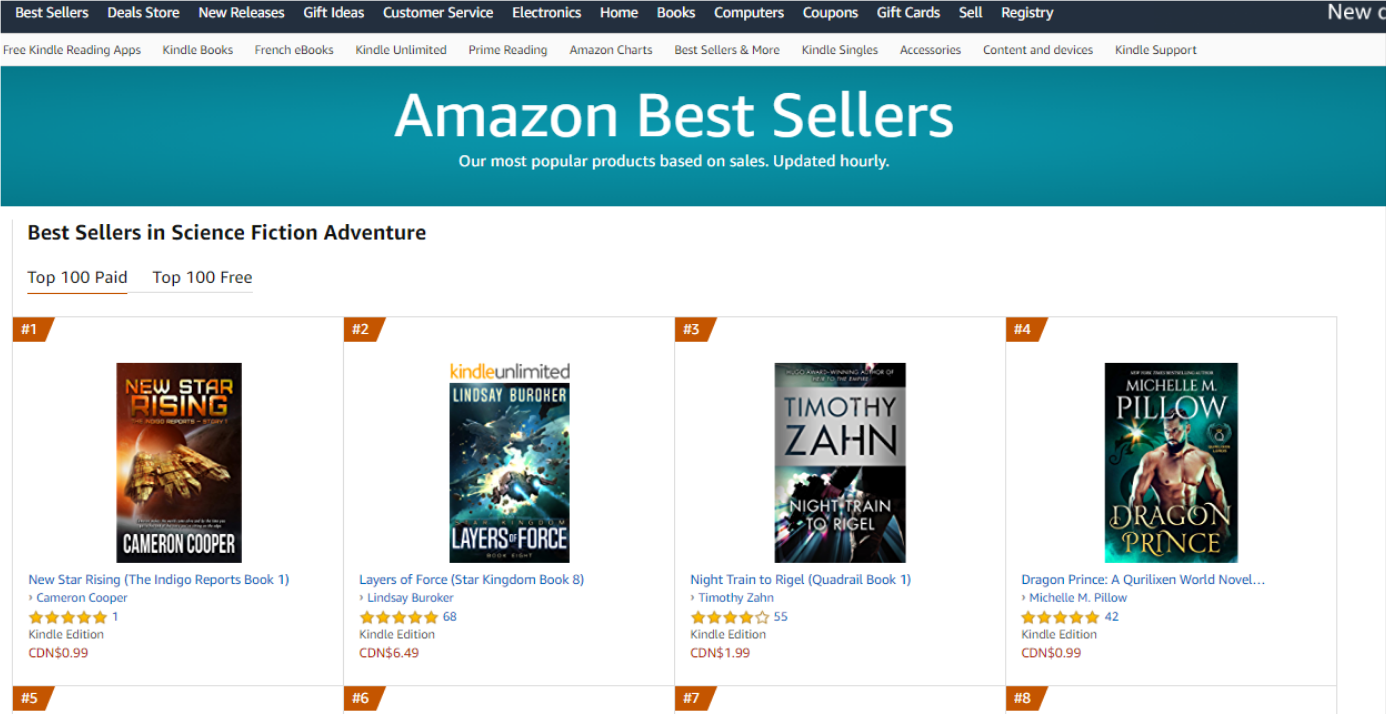 ​So New Star Rising has an orange #1 tag. It's been a fun few days here, as a result!
​20% off Everything!
​Stories Rule Press are having their monthly 20% off everything sale.
​This runs for four days only, the last two days of the month and the first two days of the next month, and any titles they sell are fair game, including those already on sale. They currently sell genre fiction — science fiction, thrillers, romance and urban fantasy.
​This includes all my science fiction, too.
​Add this coupon to your basket when you check out:
​SepOct20%Off-CC
​The coupon is only valid for sales on Stories Rule Press and only for the four days.
​To browse their books, click here. You can also start at my site, and books will be added to the SRP shopping basket.
​All my books, sorted in various ways:
​Cheers,